JOIN OUR INVESTOR DRIVE
🚀 Elevate the Game with Your Investment
Your investment in Cow Level AG is more than capital – it's a catalyst for change in the gaming universe. Help us provide a fortress of security for gamers to trade their virtual items at unparalleled value, and empower publishers to explore the vast potential of the secondary market.
With FiPME, every transaction is a step forward, earning a modest commission that fuels our collective growth and enhances the value of your commitment.
🌟 Invest in the Future of Gaming
Become a part of the first company to digitalize stock on SME-X.
💎 For Private Equity, Venture Capital, and Professional Investors:
Reach out to us directly for opportunities to join our quest.
INVESTMENT LEVELS
Welcome to the Cow Level Fold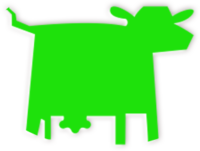 GREEN COW
(10 SHARES) Step into our pasture as a Green Cow member and graze on exclusive investor updates.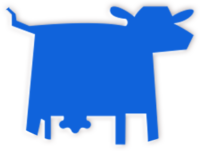 RARE BLUE COW
(100 SHARES) Elevate to a Rare Blue Cow Supporter and bask in a personal shoutout from Boris & Stefan on social media.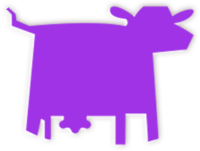 EPIC PURPLE COW
(500 SHARES) Become an Epic Purple Cow Backer and receive a limited edition Cow Level Cap.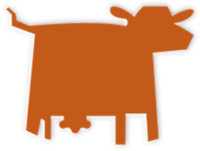 LEGENDARY ORANGE COW (1,000 SHARES) Ascend to Legendary Orange Cow Patron status and warm your hooves with the limited edition Cow Level Socks.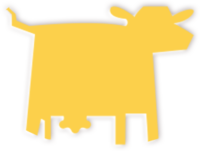 TITAN COW
(10,000 SHARES) Become a
Titan Cow Patron and also receive a limited edition Cow Level Socks, a limited edition FiPME golden coin and join Boris and Stefan for lunch at the next annual shareholders meeting.
Ready to Invest? Here's How:
Select Your Share Tier: Choose the investment level that resonates with your vision.
Provide Your Details: Fill in your contact information and DAURA username.*
Invoice & Payment: We'll send you an invoice for the chosen investment amount.
Secure the Transfer: Complete your investment by transferring the payment.
*No DAURA username? Register at daura.ch and circle back to this step.
Investment Technology:
Cow Level AG's shares are securely stored on a blockchain share ledger and proudly listed on Berner marketplace SME-X (ISIN: CH1138775247). Managed by daura and powered by BEKB and SIX, our platform ensures that you can manage your shares with just a click.